Julie Kratz
Speaker / Trainer / Author
Julie Kratz is a highly-acclaimed TEDx speaker and inclusive leadership trainer who led teams and produced results in corporate America. After experiencing many career "pivot points" of her own, she started her own speaking business with the goal of helping leaders be more inclusive.
Promoting diversity, inclusion, and allyship in the workplace, Julie helps organizations foster more inclusive environments. She is a frequent keynote speaker, podcast host, and executive coach. She holds an MBA from the Kelley School of Business at Indiana University, is a Certified Master Coach, and is a certified unconscious bias trainer.
Her books include Pivot Point: How to Build a Winning Career Game Plan, ONE: How Male Allies Support Women for Gender Equality and Lead Like an Ally: A Journey Through Corporate America with Strategies to Facilitate Inclusion, her children's book Little Allies, and Allyship in Action: 10 Strategies for Living Inclusively.
Ericka Young
 Equity Educator / Author / Coach
Ericka is a best-selling author, speaker, and coach. She founded Tailor-Made Budgets a financial coaching and speaking firm in 2005 after she and her husband Chris climbed out of nearly $100,000 in debt. Ericka enjoys helping people create a solid path to financial freedom. While her daughters entered their teen years, Ericka began to realize the need for effective equity training, diverse perspectives, and inclusive environments both inside and outside her home. This journey led to her speaking on not just finances but also diversity, equity, and inclusion in workplaces and in the community where she lives.
At Next Pivot Point, Ericka facilitates training on racial equity, intersectionality, recognizing privilege, and unpacking racism. She is busy working to create a world where everyone is welcome in all spaces, and they have the financial resources to participate fully in those spaces. 
Ericka is the author of NAKED AND UNASHAMED: 10 Money Conversations Every Couple Must Have, an Amazon #1 best-selling book. Learn more about Ericka here.
Interested in partnership with Next Pivot Point?
Meet The Team
Our team of partners managing the client experience and partnering on meaningful inclusive leadership content.
Kathryn Buntain
(she/her) Head of Details| Next Pivot Point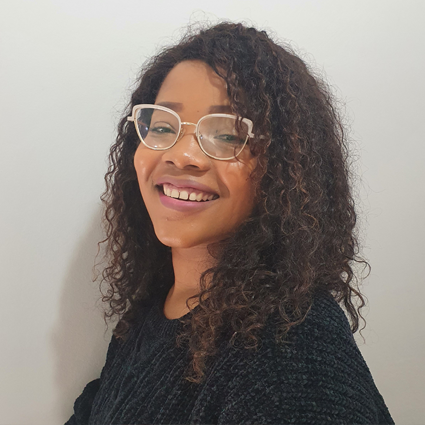 Michelle Kuchocha
(she/her) Head of Client Happiness | Next Pivot Point
Mia
McKie

​
(she/her) Head of Business Development | Next Pivot Point
Simone E. Morris
(she/her) Podcast Co-Host | Inclusion School
"Bravo to Julie Kratz for taking a complex issue and providing practical steps for all of us to be better allies!  Diversity is necessary, but inclusion is critical…so we need more inclusive leaders and allies at all levels in order to progress. This guide will help anyone interested in making a positive difference in the workplace and for society at large."
Bonnie Fetch, Executive, Cummins, Inc.
"By teaming up with Julie Kratz and team, we're creating a formalized allyship training and certification program, NFP Unite, to enable our employees to study and better understand the challenges of their peers so we may all stand up for one another's rights, using all the various privileges we each have to support, uplift, and celebrate those around us and give each other a voice."
Kim Davis – Executive Vice President, Chief Diversity & Inclusion Officer,  NFP
"Julie helped create a common language and comfort around beginning these conversations about inclusion, and that equipped our team to head down a path of even deeper development."
Executive, ZP Group
Frequently Asked Questions
What type of audience is the best fit?
I work with a variety of audiences virtually. The best participants are open to discussion and story sharing via chat, polling, and a variety of discussion formats. While I focus on inclusive leadership, I work with organizations to engage allies in the conversation.
In the six years+ of speaking in my own business and 12+ years in Corporate America, I have found  I work best with HR, diversity + inclusion, and learning + development leaders looking for innovative solutions and education on inclusive leadership and equality in the workplace.
What are the technology asks?
I have done virtual speaking and training since the inception of my business in 2015.  I can use my own Zoom technology to host live virtual programs or work with client preferred platforms.  For large groups, I prefer a client moderator to monitor chat and facilitate live interactions.  I utilize a variety of technology to ensure virtual programs are highly engaging and interactive – breakout rooms, live polling, video and audio sharing, as well as chat exercises.
What is the speaking format?
I speak with leadership teams as small as 5-10 people and to audiences of 1,000+ leaders at virtual conferences. I meet clients where they are at. I am available to speak to your organization and recommend inviting those leaders most passionate and committed to equality. I utilize a robust workbook for participants to journal learnings throughout the virtual event and reflect and share the tools following the live event.  I ensure all participants have equal opportunities to participate and walk away with tangible ideas for their organizations.
What is the investment?
Clients typically invest $7,500 for live virtual keynotes or $10,000 for live in-person keynotes plus travel.  Investment ranges based on length of time and customization of programming. I offer discounted pricing on e-books and paperbacks for group sizes of 50 participants or larger. I occasionally do pro bono speaking engagements for those best aligned with my mission. If interested, you may apply here.
Kathryn Buntain
(she/her) Head of Details | Next Pivot Point
Kathryn is a Head of Details here at Next Pivot Point, assisting with the management of operations and special projects, innovation initiatives, and overall client happiness. She cares deeply about fostering equitable, inclusive environments in all spaces, and is excited to ensure a smooth, successful experience with Next Pivot Point for all clients. Kathryn joins the team with a varied career having previously managed conferences and events, diversity and inclusion nonprofit programs, and sustainable technology initiatives.
Outside of work, you will find Kathryn doing just that – getting outside. She and her husband spend their free time exploring her home state of Utah via skis, mountain bikes, and hiking boots. Kathryn is passionate about exploring new cultures and expanding her horizons and is always looking forward to her next adventure.
Simone E. Morris
Podcast Co-Host | Inclusion School
Simone Morris is CEO of Simone Morris Enterprises LLC, a certified minority and women-owned business enterprise. She is an award-winning diversity and inclusion leader and a consultant and speaker committed to diversifying the workplace, and training women and emerging leaders to take true leadership positions in all aspects of their lives.
We co-host the Inclusion School podcast which exists for parents, caregivers, and educators interested in diversity and inclusion, yet unsure of where to start.  More at InclusionSchool.com.
Jacey Wurhman
Head of Online Experience | Next Pivot Point
Jacey manages the client experience for all of our virtual learning programs.  She coordinates social media and website marketing and is pivotal in ensuring our clients have what they need online!
Jacey is an experienced Administrative Consultant with a demonstrated history of working in the management consulting industry. 
Ericka Young
Co-Facilitator | Unpacking Racism Training
Ericka is a best-selling author, speaker, and financial coach. She founded Tailor-Made Budgets in 2005 after she and her husband Chris climbed out of nearly $100,000 in debt. She is a Dave Ramsey Certified financial coach and enjoys helping people develop a solid path to financial freedom. In addition, Ericka is passionate about creating diverse and inclusive communities, workplaces, and organizations.
She facilitates training on racial equity, intersectionality, recognizing privilege, and unpacking racism. Ericka is busy working to create a world where everyone is welcome in all spaces and they have the financial resources to participate fully in those spaces.
Learn more about our Unpacking Racism training.
Michelle Kuchocha
Head of Client Happiness
Having experienced how unfair bias and a lack of opportunity in the workplace can leave one feeling insecure, Michelle decided to join a team that is creating that very change as a Client Happiness Coordinator.
Michelle has several years of client support experience and with an ever-present smile, she has a personality that's always accommodating.
Mia McKie
Head of Business Development
Mia has a passion for travel and considers herself a global citizen, with professional experiences in the USA, Ireland and France. After a decade of working and consulting in various industries such as education, fashion and tech, she is a believer in the transformative power of Diversity, Equity, Inclusion & Belonging in the workplace. With a demonstrated ability in communicative leadership and team collaboration at all levels, she enjoys up-skilling and always learning something new. Fun fact: She's a certified master gardener!
Mia received her Bachelor of International Business from Dorset College Dublin in Ireland, and her MSC in International HR from Grenoble School of Management in France.