D
iversity,
E
quity &
I
nclusion
Consulting

+

Education
Next Pivot Point works to promote allyship and inclusion across all dimensions of diversity to make sure everyone feels seen, heard, and belonging at work.
We meet your organization where you're at along this journey. Let's walk through our free downloadable DEI Road Map together to create a plan for lasting impact at your organization.
Diversity, Equity, and Inclusion Services
➥   Listening Sessions

➥   Quantitative Assessments

➥   Scorecard Development
A holistic snapshot of your organization's current state will help you pivot from point A to point B on the inclusion journey.
➥   Craft a strong DEI defniton

➥   Understand your Why for DEI

➥   Map out your DEI goals
Just as you need a long-term strategy for all other aspects of your business, you need a strategy to support your success with DEI.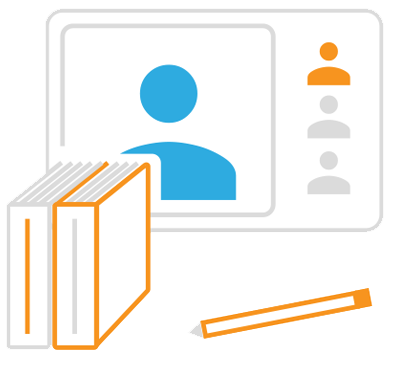 ➥   Self-Paced Courses

➥   Virtual Facilitated Workshops

➥   Live, In-Person Training
Awareness is 80% of the allyship journey which is why we provide education in a variety of learning formats.
➥  Listening Sessions
➥  Live Facilitated Discussions
➥  Coaching Sessions
These engagement opportunities designed for leaders will help increase the awareness and buy-in necessary to engage in meaningful DEI work.
"Working with the team at Next Pivot proved to be influential in our D+I journey"
Our company wanted to get candid perspectives from our associates in both the U.S. and around the world as we framed up our focus on global Diversity and Inclusion.  We worked with the team at Next Pivot Point to deploy a series of focus groups, and we could not have been more pleased with the outcomes.  Julie and her team were true partners as we coordinated the logistics of holding facilitated discussions with associates across the globe.  They provided learnings, insights, and recommendations that we were able to implement into our approach.  Working with the team at Next Pivot Point proved to be influential in our D+I journey, and truly demonstrated our commitment to hear from our associates and make changes based upon what they shared.  It was a wonderful, eye-opening experience and we will definitely leverage their expertise again.
Julie Kratz's New BOOK, Allyship in action
Check out Allyship In Action, a book written to help readers take actionable steps towards individual and systemic change in all areas of their life.
Online, Self-Paced Lead Like an Ally Program
A virtual, on-demand program designed to give you the education and self-awareness around DEI & Allyship work to be better equipped for inclusive conversations in the workplace.
Check out our updated What We Do page for all the ways we can support your organization on your DEI journey – we work hard to meet your team where you're at.
Explore Our Latest Articles
We fear what we do not understand  Unfortunately DEI is a polarizing topic in the workplace - some employees want way more to be done, and some are...
read more
Ready to Pivot to the Next Level?